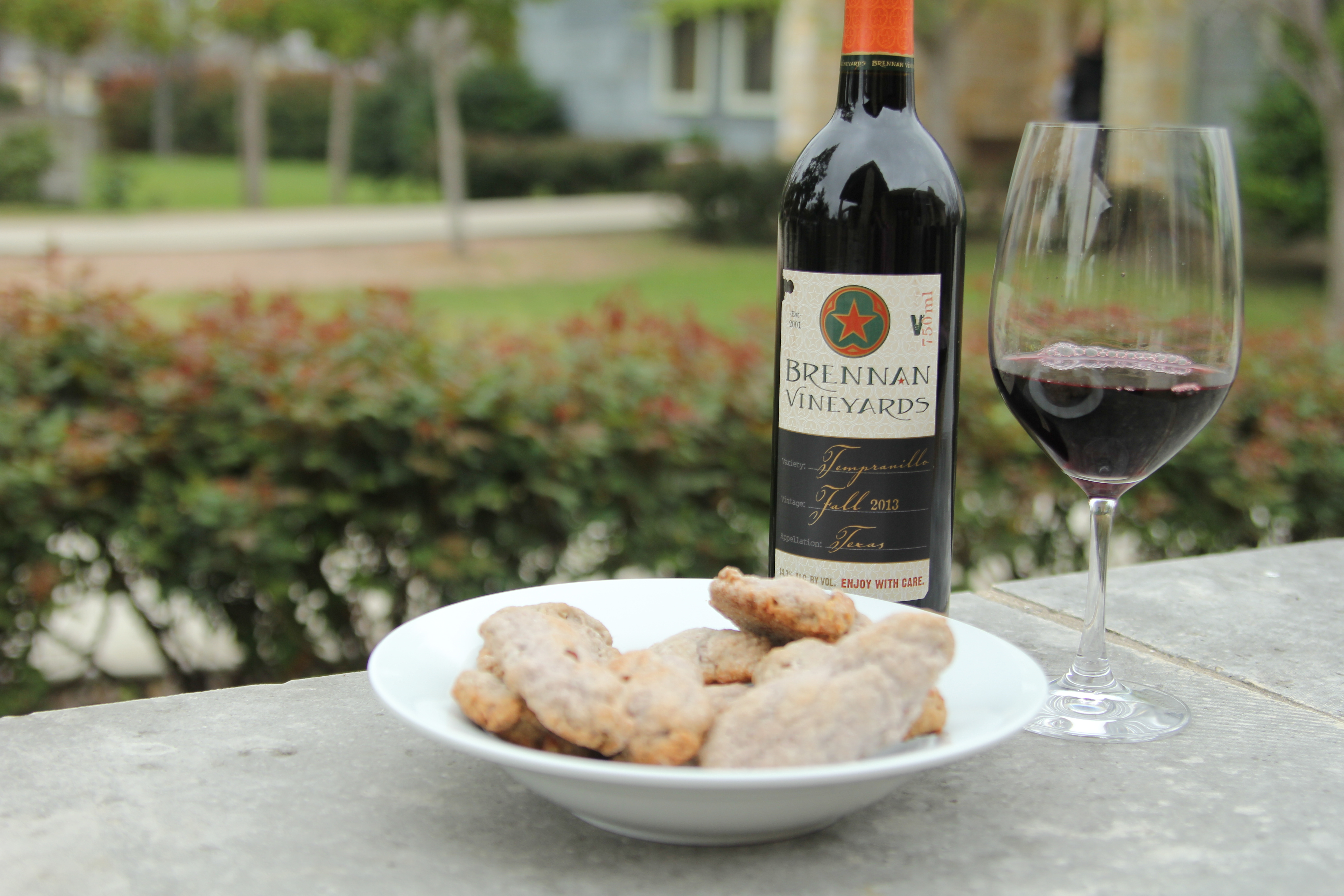 Now, we know that wine left overs can be a rare occasion.  But if you ever do have leftover Tempranillo, Cabernet, or Super Nero don't throw it out!!!!
Make cookies – you won't be disappointed.
Ingredients:
3 Cups of All- Purpose Flour
1 tsp of Baking Powder
1/2 cup of Chopped Almonds (or Pistachios will work too)
5 tbs of Granulated Sugar
1 cup of Dry Red Wine
1/2 cup of Canola Oil
Extra Granulated Sugar
Directions:
Preheat oven to 350 degrees.
In a large bowl combine the flour, baking powder and sugar.
Add the wine and oil.
Mix with dough hook attachment or just get your hands in there and get to work! Take out your frustrations!
Form into "sticks". About 4 inches long and ½ inch in diameter (think "breadstick").
Roll the sticks in extra sugar.
Place on un-greased cookie sheet. Bake for approximately 20 minutes. Cookies should be hard and crisp.
Serve with a glass of San Francisco Chronicle Gold Medal winning, Brennan Vineyards Reserve Lily 2014 (WHAT?!?! red wine cookies with a glass of white wine??. Hey, just trust me on this one.)
BON APPETIT!!