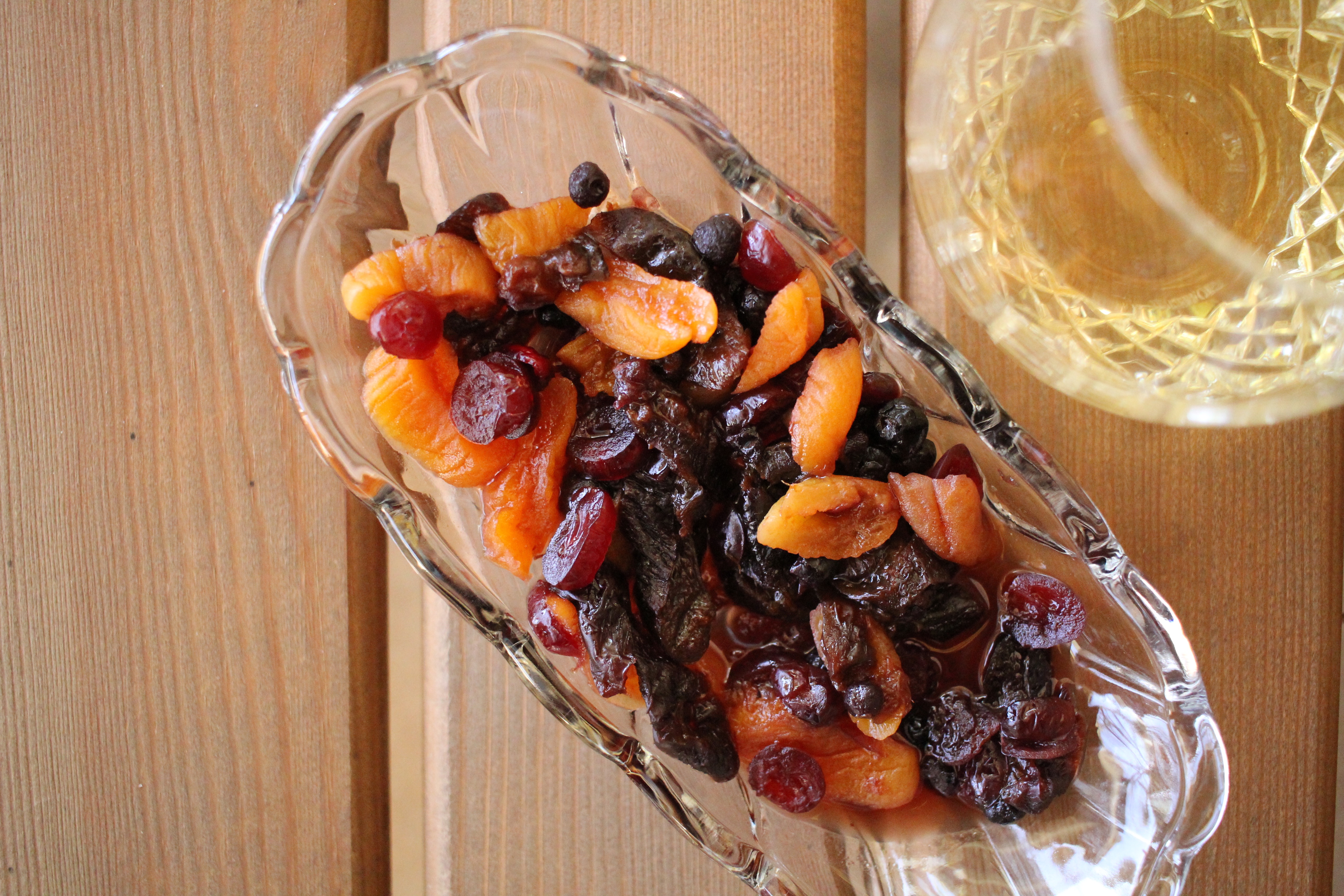 Well, it is back to school time and Fall is right around the corner.   It is that time of year when 'easy'  prevails in the kitchen, because we are all so worn out.  Today, I am sharing the easiest recipe of all…'Drunken Dried Fruit Compote'.
Here is what you need: 
½ Cup of Chopped Dried Apricots
½ Cup of Chopped Prunes
½ Cup of Dried Cranberries
1/2 Cup Raisins
¼ Tsp. of Almond Extract
Zest of 1 Lemon
2 Cups of Brennan Vineyards Viognier, or Reserve Lily
Instructions:
Combine fruit, lemon zest and almond extract. Dump it into a casserole dish. Cover it with white wine. Don't be stingy – go ahead and cover it GOOD! Like the fruit is swimming in it with lots more liquid than fruit.
Cover the dish with plastic and put in the fridge overnight. The fruit will rehydrate and soak up all the wine. Then just heat it up the next morning in oven or microwave and serve it over waffles, French toast, English muffins, or oatmeal (my favorite). Of course, you can always just grab a spoon and eat it by itself!
Cheers!
-Sheila